NWSkiBum.com
"G
ravity is Love and Every Turn is a Leap of Faith" 
      Warren Miller
Welcome to NWSkibum.com!  This is our family blog dedicated towards sharing our joy and passion of skiing, hiking, camping, and anything outdoors in the gorgeous Pacific Northwest.
On my first day of skiing, if you told me that in just 5 short years I would not only (in my opinion) be a very good skier, but also teaching the magical sport on the same snow I was on then, I would have laughed you off and promptly fallen over into the snow.
read more
Discover the Beauty of the Pacific nw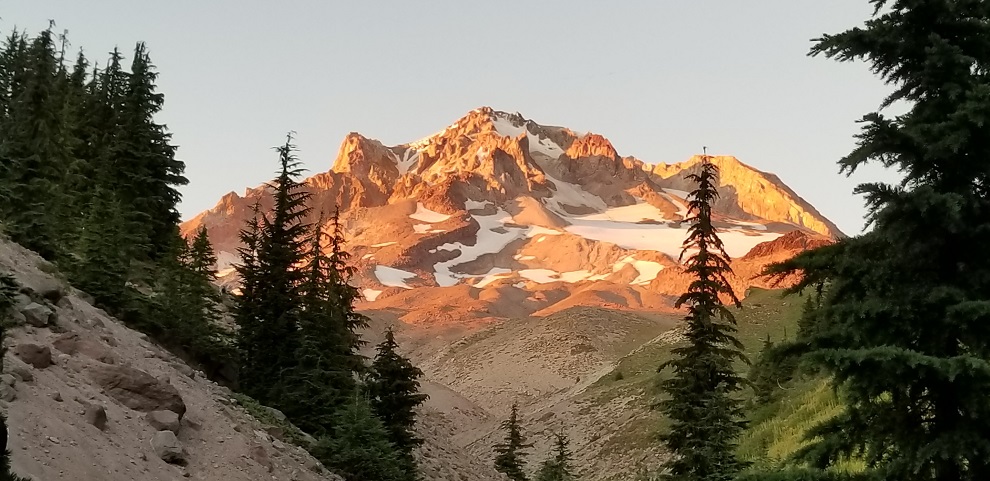 Majestic Mount Hood, in all it's glory.  I am proud to have grown up on Mt. Hood, my home mountain. From it's world class, year round alpine skiing, spectacular cross country, snow shoe and snow machine trails, adrenaline packed mountain climbing, it's rich history with Historic Timberline Lodge and Government Camp and a plethora of summer time activities including hiking, mountain climbing, camping and mountain biking, Mt. Hood is truely a one of a kind mountain.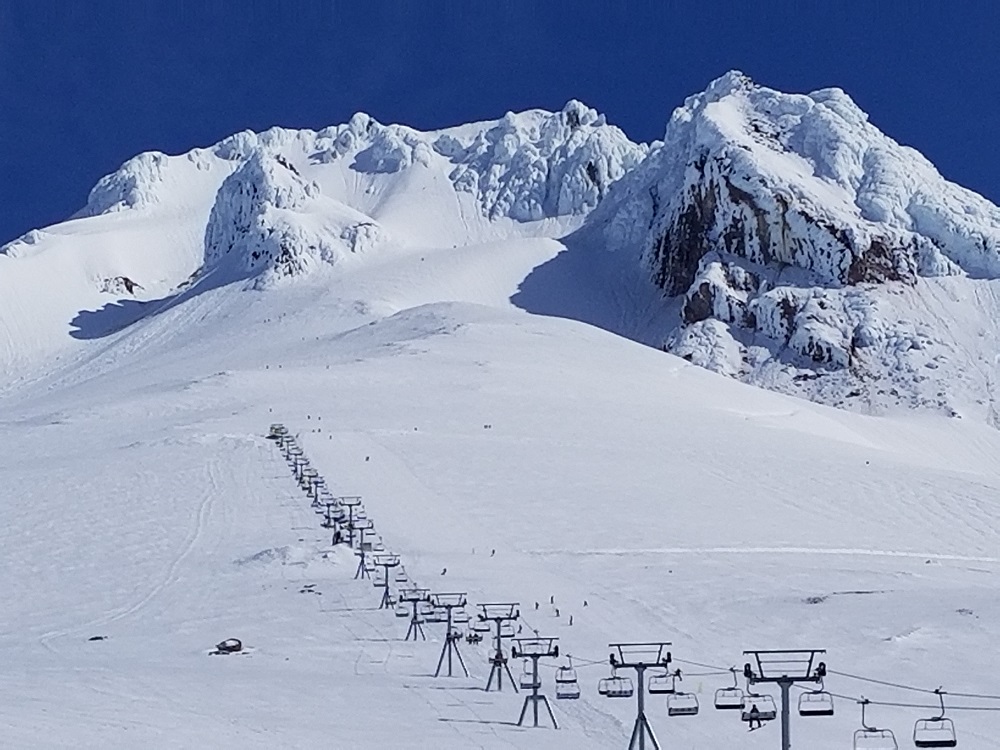 Palmer Snow Fields and Lift which allows Timberline to be the only US ski resort that is open year round.
A view of Mount Hood from Trillium Lake Campground with the night skiing lights of Timberline Ski Resort.